Useful Links
1st World Trade Portal is part of a rapidly growing International B2B Network: TradeHolding.com. Currently with 491 registered members, 59,100+ posted trade leads, 13,100+ products and 178,800+ responses to contact member companies. Our website is full of useful information including: current Trade Leads, Product Catalogs, Company Directory, etc.
---
China Food & Beverage Online,B2B E-commerce business directory for import & export world food products.Services include B2B marketplace, Online Trade Mail, company & product directory, Trade Alert, etc.
---
Allactiontrade.com provides platform for importers, exporters, manufacturers, traders, services providers, distributors, wholesalers, retailers and governmental agencies to find trade opportunities and promote their products and services online.
---
The most complete product directory for volume buyers to find manufacturers, exporters, importers, wholesalers and suppliers. Database contains over 780,000 products on computers, electronics, machinery, gifts, housewares, handtools, motorcycle, chemical, bicycle etc.
---
Anteromas, PT has been focusing its core of business on e-business, e-commerce, e-source and e-trade for mostly in Indonesian origin types of products
---
Aseansources.com is a Global B2B e- Marketplace & Trade Leads for Suppliers, Manufacturers, Exporters & Importers hosted by BG Online Sdn Bhd. A leading e- marketplace business portal that provides an online business exchange aimed at facilitating trade and sourcing trade leads for business opportunities within the Asia region as well worldwide.
---
AsianNet shares Asia with you. AsianNet is the Number One Information Provider of Asia. AsianNet offers the most comprehensive online directory, powerful searchengine, trade bulletins and, affordable and effective advertising service.
---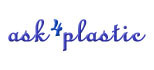 ask4plastic.com is a plastics Business To Business (B2B) online marketplace / bazaar. It provides great BUY, SELL, BIZ offers for plastic industry. ask4plastic.com covers polymers / plastics raw materials, plastics industrial & consumer items, new machinery, packaging products, mould dies, additives fillers, plastic sign printing, recyclable plastic wastes, used machines, testing equipments, quality control instruments.
---

BIZTOPIA has provided the business information ranging from the company's profile, credit report, business information report, financial information and commercial information to market research and consulting with 263 countries and 220 information providers worldwide. This unique resource offers cost-effective and reliable results throughout the world.
---
Blinp.com is a business to business portal, which allow trade leads, messaging system, and many more powerful features that would help your business grow.
---
An online business directory containing comprehensive information on manufacturers and suppliers of products and services, expecially from India
---
B2B forward and reverse auction marketplace for chemical products.
---
ChemNet is committed to provide members with valuable services directly or indirectly through third parties. It is foreseeable that during the trading process the parties may need services in financing, logistic or consultation, just to name a few. ChemNet provides the platform to connect the buyers with the sellers. We welcome service providers of all types to form partnership with us and to provide services to our members.
---
Chinaapparel.net is the Chinese largest apparel business-to-business marketplace for global trade and host to China's leading domestic B2B trade community. Our goal is to become the number one destination for global apparel buyers and sellers to find trade opportunities, promote their businesses and conduct transactions online
---
Leading professional chemical website. Services include B2B Marketplace, Online Trade Promotion and Agency, Investment Service, Distributing Agency Opportunity Service, and total electronic commerce solution, etc.
---